Nanning Wanda Mall Opens for Business
Jun 19,2017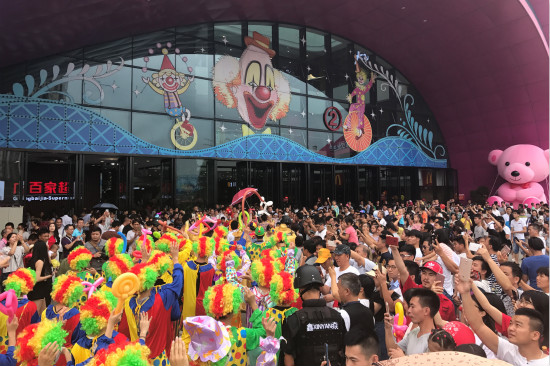 On June 17, Nanning Wanda Mall with the area of 160,000 square meters opened for business.
The first day of business accumulted 210,000 traffic. Nanning Wanda Mall is located in New Wuxiang District, with an "all-season" indoor entertainment kingdom, interactive children park, movie park, five-star hotel resort and indoor pedestrian street.
Nanning Wanda Park in the Wanda Mall is an all-season indoor entertainment kingdom with a theme of "Gui Culture". It consists a total area of 35,000 square meters with 16 advanced entertainment facilities.
Nanning Wanda Realm Resort Hotel officially opened for business on the same day. The hotel is located in Nanning Wanda Mall. With a total area of 38,000 square meters, it has 224 rooms and suites and a massive 800 square meters pillar-less ballroom. The hotel embedded the elements of Dong Drum Tower, Tonggu and Zhuang Jin in the design, showcasing the rich local culture.