Urumqi Wanda City Agreement Signed; Creating New Cultural Tourism Brand
Mar 01,2017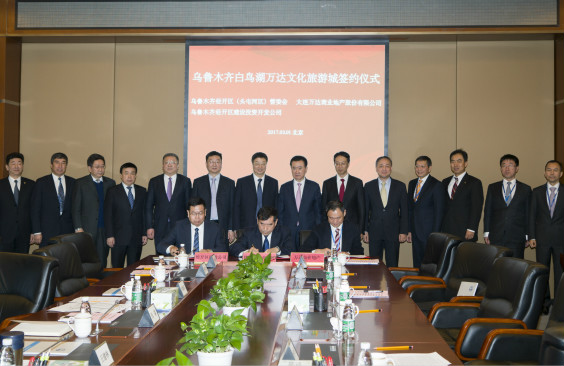 On March 1, government of Urumqi, Xinjiang signed an agreement with Wanda Group in Beijing. Urumqi Wanda City is officially confirmed to be developed in the Economic and Technological Development Zone of White Bird Lake District.
It will be the first Wanda City project that resonates with national directive of "One Belt, One Road" as well as being the 17th project of Wanda City for an investment of RMB8 billion. The development will cover a vast area of 100 hectares with plans for an outdoor theme park, indoor ocean park, indoor water park, mega stage show theatre and a hotel resort district, etc.
The plan fully embraces the eco-green concept, embeds into the unique and authentic cultural heritage of Xinjiang. Urmuqi Wanda city will help Xinjiang to build a new cultural tourism brand, which in turn will further advance the national strategy of "One Belt, One Road".