Wanda Hotels Exporting High-End Brand Overseas
Jan 14,2017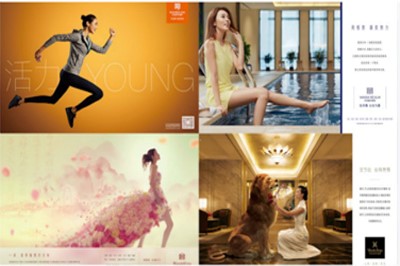 Wanda Group is leading Chinese high-end hotel brands to go overseas.
Wanda Hotel Management Company has successfully signed its first overseas brand export project - the Istanbul Wanda Vista Hotel. This means that Wanda has made a significant step forward towards its goal to become a world-class top hotel management company
Wanda Hotel has also invested to develop five overseas projects, located in London, Los Angeles, Chicago, Sydney and the Gold Coast.
Wang Jianlin, Wanda Group Chairman, said that there are many global top hotel brands, but none of them is from China, and such a situation is out of sync with China's current economic status and development level.
"I have a dream. I don't just want to expand the company, I want to create a global China's hotel brand. It takes at least twenty to thirty years to build a brand for a super-luxurious item like a luxury hotel, so many companies did not manage to make it that far. Wanda is going to be a pioneer in this, we will take a Chinese hotel management company and make it the world's top brand," Wang Jianlin said.
Wanda has built more than 100 high-end hotels. Wanda Hotel is a competitive domestic brand in China, and their hotels ranked first in terms of revenue in many cities. Revenue data showed that when compared to foreign hotel brands in China, Wanda's hotels lead in terms of revenue in more than half of China's top 50 cities instead of these foreign hotels. This fully demonstrated that Wanda's hotels have the capital and capabilities to compete with and even surpass hotels funded by foreign capital.
Wanda not only invests and builds several hotels overseas but it also exports its hotel brand, this is clearly a direct challenge to the foreign hotel brands. The company will own and manage more than 160 hotels around the world before the end of 2020 to place itself among the forerunners in global hotel management.
Wanda Hotels will integrate three business models: hotel ownership, hotel management and brand export. The group now owns four proprietary hotel brands which are the premium hotel brand, Wanda Reign, the ultra-luxury hotel brand, Wanda Vista, the luxury hotel brand, Wanda Realm, and the boutique hotel brand, Wanda Jinhua.