Chongqing Yongchuan Wanda Plaza opens for business
Sep 17,2016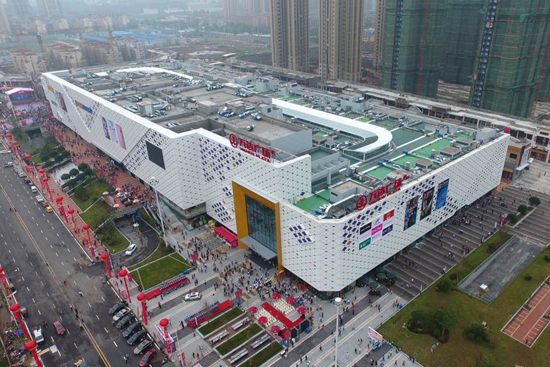 The grand opening of Chongqing Yongchuan Wanda Plaza, Wanda Commercial's 153rd Wanda Plaza, was held on September 16.
This is Wanda Commercial's fourth Wanda Plaza in Chongqing, as well as the first shopping center in Yongchuan district with a truly meaningful lifestyle experience. On the first day of opening, footfall approached 350,000 persons, and revenue was approximately RMB14 million.
Chongqing Yongchuan Wanda Plaza offers a myriad of dining alternatives comprising trendy theme restaurants, restaurants with local characteristics, renowned domestic restaurants, large franchised dining, as well as desserts and snacks. This urban complex, which comprises shopping, dining, culture, entertainment, recreation and other businesses, leads urban consumption trends, and has comprehensively raised Yongchuan residents' high quality lifestyle experience.