Wanda's Chicago Project Breaks Ground
Sep 08,2016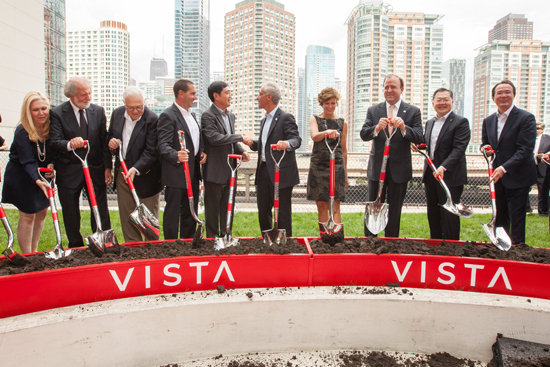 On September 7, groundbreaking ceremonies were held for Wanda's Chigaco project, a massive new development that will top out as Chicago's third tallest skyscraper.
Chicago Mayor Mr. Rahm Emanuel, Consul General of China to Chicago Mr. Hong Lei, Vice President of Wanda Commercial Properties Mr. Chen Guocai, President of Wanda's cooperation partner Magellan Group Mr. David J Carlins, and world renowned architect Ms. Jeanne Gang attended the ceremony.
Wanda Tower will be located in Chicago's central business district. The 95-storey, 360 meter high project is being built with total investment of $900 million, with a gross floor area of about 173,000 square meters. Included are a Wanda Vista Hotel with 190 guest rooms as well as space for high-end residential and commercial use. After completion, it will become Chicago's third tallest building.