Wanda Lands on Fortune Global 500 List as Company Transitions to Service Provider
Jul 20,2016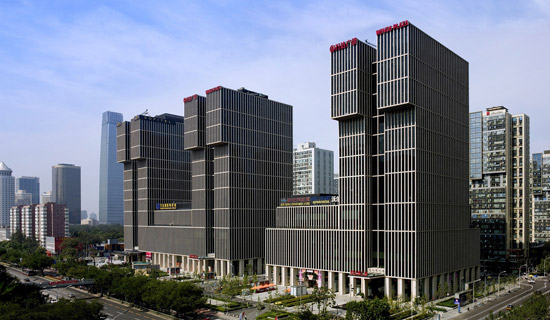 *Wanda enters world's top 500 companies for first time, ranked 385
*Services to account for two thirds of revenue by 2017
*Wanda building world's biggest film, tourism, sports companies
*Cultural industry revenue to reach RMB150 billion by 2020
*Overseas income to reach 30% of total by 2020
Dalian Wanda Group is entering the Fortune Global 500 list, joining the ranks of the world's largest companies as it transitions from a Chinese real estate company to a global sports, entertainment and tourism giant.
Growth won't stop here. Revenue will leap and more expansion, more acquisitions await. Wanda is tapping into new development in its three core businesses—commercial properties, culture, and finance. Services will account for over two thirds of its revenue and net income by the end of 2017, up from about 40% in 2015.
The cultural industry will become an increasingly important part of Wanda. Revenue from Cultural Industry Group skyrocketed 57% in the first half of 2016 from a year earlier to RMB29 billion. By 2020, the group's revenue is forecast to reach RMB150 billion, up from RMB51.3 billion in 2015.
The film arm, already the biggest in the world, is becoming a global giant in worldwide distribution. Wanda Tourism is poised to become the world's largest by 2020. Wanda Sports Holdings, also the world's biggest, is planning to bring 10 global sports events to China by 2020.
Wanda has over the last few years added movie theaters, film production companies, sports-marketing company Infront Sports & Media, Club Atletico de Madrid, and IRONMAN to its portfolios. The Group scoured and continues to scan the globe at opportune times for deals such as the $2.6 billion acquisition of AMC Entertainment Holdings Inc. in 2012, and AMC's recent announcement to acquire Europe's biggest cinema chain Odeon & UCI Cinemas. Wanda acquired Legendary Entertainment for $3.5 billion to expand the film business internationally and make blockbusters for audiences worldwide.
The company's overseas revenue in the first half of 2016 accounted for 14.8% of total revenue, reaching RMB17.69 billion. Overseas income is forecast to reach 30% of the total by 2020.