Nanchang Wanda City Records Over 2 Million Tourists in First Month
Jul 12,2016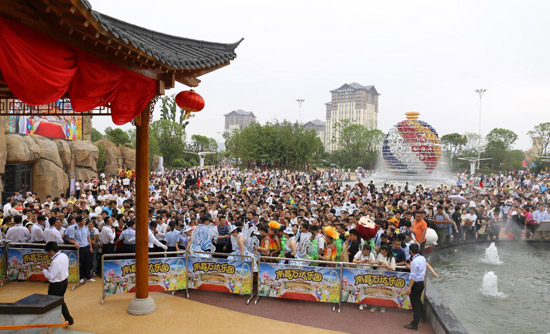 Since its grand opening on May 28, Nanchang Wanda City has become a hotspot attraction, welcoming over 2 million tourists in June. Normally an off-season for theme parks in China due to the hot weather, June has seen over 300,000 visitors to Nanchang Theme Park of Nanchang Wanda City, while the highest daily attendance was 20,000.
In its first month, Nanchang Wanda Theme Park held seasonally-themed activities, focusing on Children's Day, Dragon Boat Festival and Father's Day. Those activities attracted floods of tourists, including tourists beyond Jiangxi Province, where the theme park is located.
Wanda's multiple business formats--indoor shopping mall, aquarium and outdoor theme park--enable tourists to escape the heat and rain and enjoy Wanda City.
The peak season is coming and Nanchang Wanda City will embrace it with festivals such as the Beer and Music Festival, the Lobster Festival and Olympics Summer Camp, as well as a snow event called the King of the Mountains. Wanda will roll them out and welcome the second flood of tourists to the Park.