New Wanda Plaza debuts in Jingmen, Hubei
Jun 04,2016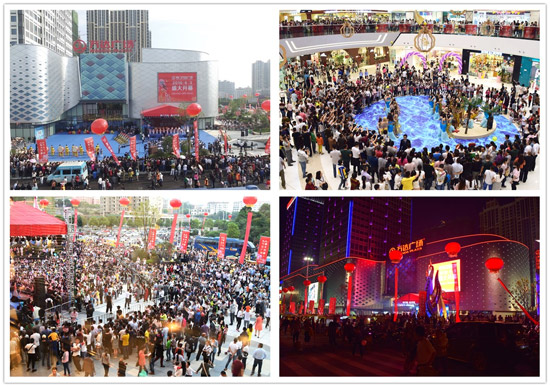 Wanda unveiled the Jingmen Wanda Plaza on June 3, marking its 135th Wanda Plaza and the ninth of its kind in Hubei province.
The new Jingmen Wanda Plaza sits in the commercial core of the city's future economic development, Zhanghe New District. With 730,000 square meters of floor space and 145,000 square meters of shopping mall coverage, the plaza is a RMB 5 billion heavy-asset project for Wanda. It holds 134 brands, more than 60% of which are new to Jingmen.
Jingmen Wanda Plaza welcomed 240,000 customers and plenty of sales to its grand opening.