Wanda unveils first cultural tourism city, aiming to become world's top brand
May 28,2016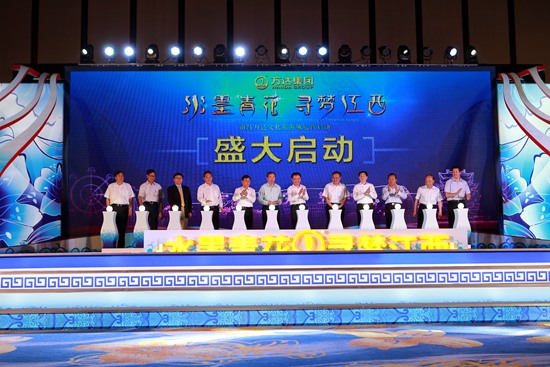 The launch ceremony of Nanchang Wanda City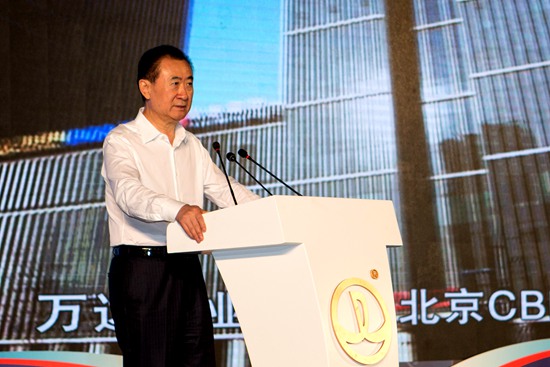 Wanda Group Chairman Wang Jianlin delivers a speech at the ceremony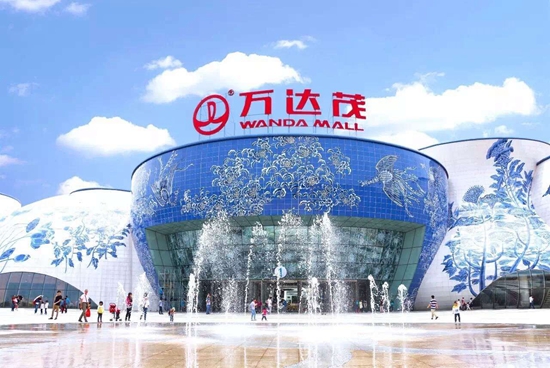 The entrance of the Wanda Mall
Some companies open theme parks. Wanda is unveiling a city--the first of many to come.
On May 28, Wanda Commercial is opening the Wanda Cultural Tourism City, the company's first city-size culture and tourism project, in the Eastern Chinese city of Nanchang, Jiangxi Province. Filled with an outdoor amusement park, an indoor theme park, hotel resorts and dining and commercial districts, "Wanda City" spans 200 hectares (2 square kilometers) and the cultural and tourism segment of the project is a 22 billion yuan investment.
The project is one of many to come, with year-round accessibility and the incorporation of Chinese local culture. According to Wanda Group Chairman Wang Jianlin, Wanda will unveil its second Wanda City in Hefei this September and another five are planned to open within China in the next three years. By 2020, Wanda will unveil 15 Wanda City projects in China and five overseas.
At the center of Wanda City is "Wanda Mall," a giant indoor space that breaks down seasonal climate barriers to reach "year-round amusement." Wanda Mall boasts an indoor ocean park, designed by renowned US company TVSA and managed by Hanwha from South Korea. It also includes a film park and "Kids Place," a children's zone--the first of its kind in central China--with play lands and educational exhibits.
The outdoor theme park covers 80 hectares, with close to 50 entertainment facilities, including the fastest, highest and longest roller coaster and the highest drop tower in China. The theme park features stage shows and parade performances.
Tourists can fight 3D monsters in an interactive cinema complex and fly through China's Jiangxi Province in a flight simulator. Wanda City also features a movie theater with 14 screens and 3,000 seats, a dining district with 50 domestic and overseas restaurants, a commercial shopping area and clubs where tourists can enjoy nightlife.
For accommodations, Wanda is planning nine hotels, with five, including a six-star luxury Wanda Vista Hotel, already open.
Nanchang Wanda City can accommodate 30,000 tourists with projected annual visits of over 10 million, creating 20,000 jobs.