Wanda opens second Wanda Reign hotel in Chengdu
Dec 21,2015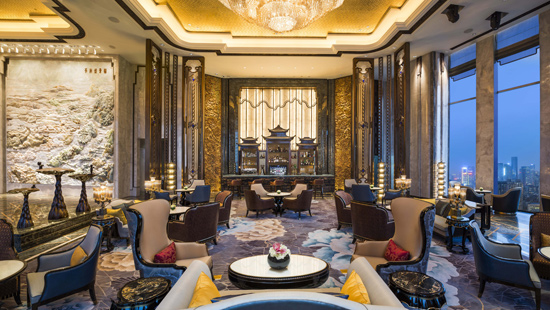 Chengdu property is its second hotel, after Wanda Reign Wuhan, to be under this brand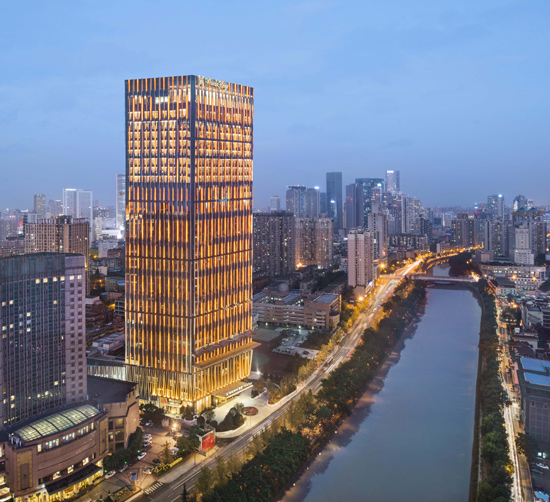 The night view of Wanda Reign Chengdu
Wanda Hotels & Resorts announced the official opening of a new Wanda Reign hotel in Chengdu on December 18.
Wanda Reign is the group's most premium brand of luxury hotels, and the Chengdu property is its second hotel, after Wanda Reign Wuhan, to be under this brand, as well as the brand's first location in China's southwest region.
Wanda Reign Chengdu enjoys a prime central location in the city's business district, right where South Renmin Road meets the Jinjiang River. The city's golden commercial district also bears historical significance as the starting point of the Southern Silk Road.
Designed with an intriguing "New Chinese Art Deco" theme, the hotel uniquely incorporates local Shu themes, such as the Chinese hibiscus, Sichuan-style trellis patterns, tassels and lanterns, into classic Art Deco, showcasing the hotel's oriental heritage through its intricate details. This attention to style even extends to the hotel staff's uniforms, which were especially created by local designer and Paris Haute Couture Week alumnus, Lawrence Xu, who interpreted the Wanda Reign principles of "Elegance, Luxury, Perfection" with this elegant collection.
The hotel comprises 240 elegant rooms and suites, offering guests an experience of utmost comfort with state-of-the-art modern facilities and chic Eastern interiors.
The hotel's restaurants offer guests a wide range of culinary choices. "ZHEN" Chinese restaurant, on the 5th floor, serves refined Cantonese and local Sichuan cuisine, and on the 41st floor, "Café Reign" is the highest restaurant in Chengdu, offering sumptuous all-day dining with stunning views of the city skyline and Jinjiang River.
Designed for its most elite clientele, the exclusive Club Reign delivers a customer service experience of comfort, privacy and unparalleled luxury. Wanda Reign Chengdu also offers a world-class butler service to meet the guest's every need with flawless professionalism.
"It is with great pride that we bring the premium Wanda Reign label to Chengdu, a city steeped in history and culture, to present our most discerning domestic and international guests with the finest hospitality experience and revitalize the local hospitality industry," said Wanda Reign Chengdu General Manager Roger Marcz.