Sydney One conceptual design scheme approved
Dec 14,2015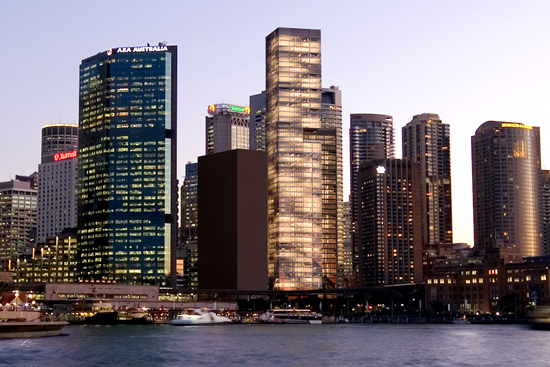 Wanda's Syndey One conceptual design planning scheme received approval from the Sydney planning commission on December 10th.
With planned investment of approximately US$1 billion, the Sydney One project is another major integrated project for Wanda in Australia following the Jewel project in the Gold Coast.
Located in the Circular Quay precinct at the heart of Sydney's central business district, the project is in close proximity to the famous Sydney Opera House and Harbour Bridge, and surrounded by five-star hotels, premium grade offices, and financial institutions. The project will include a luxury five-star Wanda Vista hotel, residential and business components as well as a 185-meter main tower. Upon completion, it will become a new luxury residential and hotel landmark in Sydney.
Application for the conceptual design planning scheme was submitted on July 10th. Thanks to support from the Sydney government and the hard work of all members, approval was obtained 80 days ahead of schedule, setting a new record for real estate development approval in Sydney.