Wanda Plaza launches in Dalian Development Area
Aug 30,2015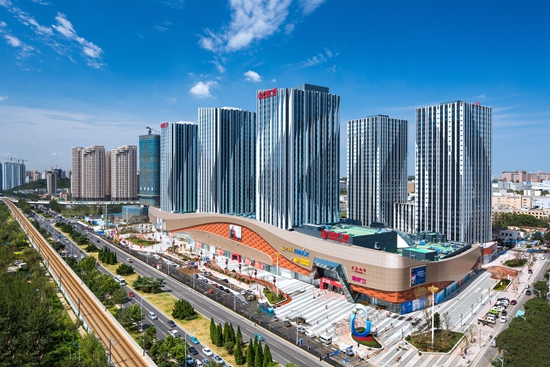 After two years of preparations, on August 29 a much-anticipated Wanda Plaza launched in Dalian Development Area. It is the second and the largest international city complex in Dalian, and the 112th Wanda Plaza that Wanda Group has launched year to date.
With a total floor area of approximately 730,000 sq m, this Wanda Plaza hosts five-star hotels, a pedestrian street, cozy SOHO apartments and top office buildings, and is home to nearly a thousand brand names, offering an innovative integrated experience covering food, beverage and entertainment. Resembling a small city, the complex presents residential, commercial, entertainment, leisure and landscape, and many other life occasions.
A shopping mall in this plaza features Wanda Cinema, Kids Place, Super Player and Gome, as well as some lifestyle and garment brands such as Starbucks, H&M and UNIQLO. In addition, the Sino-Korea Culture Street, a new commercial center located in the plaza, offers one-shop consumer experience by combining food, beverage, garment, accommodation, and everyday goods.
The new Wanda Plaza is set to foster local prosperity, and also play a very positive role in facilitating the building and commercial and industrial transformation of New Jinzhou District, and improving the service sectors in this region.