Wanda announces 162 bn investment in Sichuan-Brings total investment in region to 225 bn
Jun 02,2015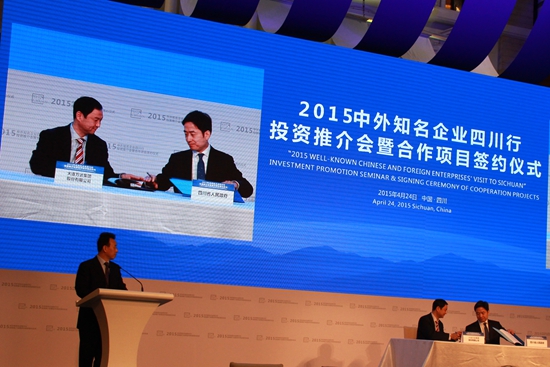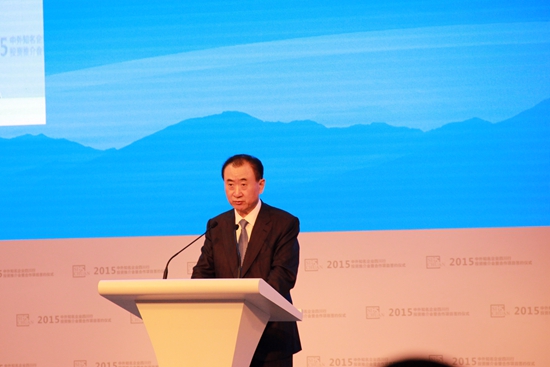 Wanda Group signed a strategic cooperation agreement with the Sichuan Provincial People's Government on April 24. Under the agreement, Wanda will invest 162 billion yuan towards the construction of 21 Wanda Plazas and other projects across the province.
Wanda Group Chairman Wang Jianlin explained during the ceremony that the deal would bring the group's total investment in the region to 225 billion yuan, making it the company's principal destination for investment. As a native of Sichuan province, he expressed pride in being able to contribute further to the development of his home province.
21 Wanda Plazas to be built across Sichuan
Wang Jianlin added that he believes Sichuan to be the fastest developing province in Southwest China at the moment, with an economy that ranks high in the provincial rankings and attracts significant foreign and domestic investment. He remarked "As a businessman from Sichuan, I'm proud of the development happening here." He also explained that since Wanda invested in the city of Chengdu back in 1998, the company's activities have grown substantially there, with 16 properties and a total investment of 63 billion yuan.
Wanda is currently undergoing a transformation from a real estate to service focused company. "We still see Sichuan as an extremely important part of our future strategic transformation." Wang Jianlin also explained that from this 162 billion yuan investment, in addition to building a Wanda Cultural Tourism City, a high-end international medical center, a cloud computing base and other cultural and technological projects in Chengdu, the company will be investing in 21 Wanda Plaza's across the province. Adding to its previous investments in the region, Wanda's total investments now stand at 220 billion yuan, making it Sichuan's most important strategic investment partner. At the same time, Sichuan is Wanda's most important destination for investment.
Investment will create up to 300,000 jobs
Wanda's investment in Sichuan centers on sectors such as cultural tourism, e-commerce and modern services. This corresponds with China's industry development policy and the high-tech nature of the projects will boost Sichuan's economy undergoes the transformation process.
Unlike its past investments in Sichuan, Wanda's main focus will be on building Wanda Plazas in third and fourth tier cities with the aim of boosting the local economy by creating new jobs and generating large tax revenues for local governments. "We estimate that over 300,000 jobs will be created from the projects we have signed in Sichuan" according to Wang Jianlin