Wang Jianlin meets with Mayor of Washington DC
Mar 24,2015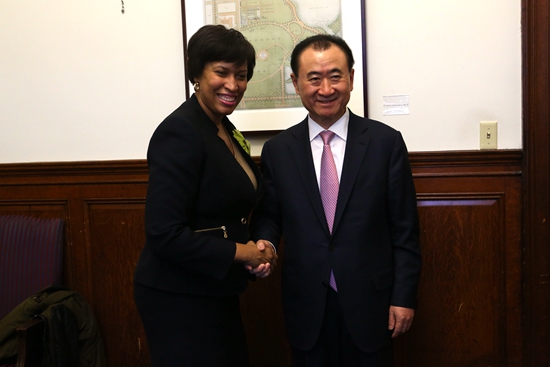 Wanda Group Chairman Wang Jianlin and Washington DC Mayor Muriel Bowser shake hands
Wanda Group Chairman Wang Jianlin, who was attending the SelectUSA Investment Summit, met with Muriel Bowser, the newly-elected mayor of Washington DC on March 23 local time.
Wang Jianlin expressed his interest in investing in Washington DC and expected full support from the new municipal government to help nail down several projects.
Muriel Bowser welcomed Wanda's investment in this city and would help Wanda find suitable projects.