Mayor of Gold Coast visits Wuhan Central Cultural District
Oct 28,2014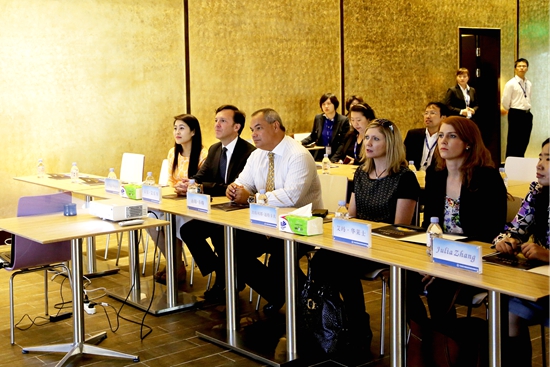 The delegation listen to the introduction.
A delegation led by Tom Tate, Mayor of Australia's Gold Coast arrived in Wuhan on October 27 to visit Wanda's Wuhan Central Cultural District development, accompanied by Anton Eilers, Deputy General Manager of Wanda Group's Overseas Real Estate Center.
Mayor Tate and his delegation first visited an exhibition center to watch a promotional video about the project's planning and construction, followed by a visit to the state-of-the-art Han Show Theater and Wanda Movie Park
The delegation finally visited the Han Street Wanda Plaza, Wanda Reign Hotel and Chu River Han Street.
Mayor Tom Tate expressed his surprise at the view being more breathtaking in real life than the video and showed great willingness to strengthen his relationship with Wanda Group.