Chengguan Wanda Plaza opens in Lanzhou
Oct 27,2014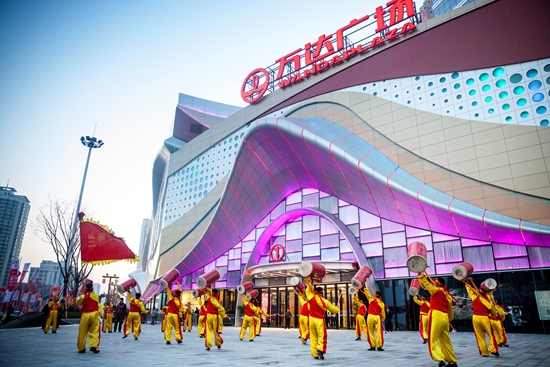 The opening ceremony of the Chengguan Wanda Plaza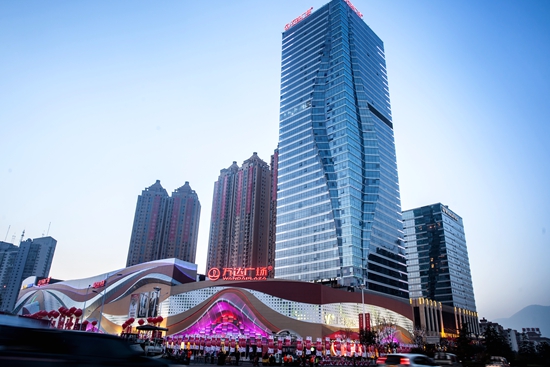 The full view of the Chengguan Wanda Plaza
Wanda Group unveiled its latest property, the Chengguan Wanda Plaza, in the Northwestern city of Lanzhou on October 24. The development is situated in the eastern part of Lanzhou's Chengguan district.
Opening day saw total foot traffic swell to 350,000 and sales volume exceed 25 million yuan. Upon it's opening, Chengguan Wanda Plaza officially became the city's largest commercial property, ushering in a new chapter in the city's development.
Chengguan Wanda Plaza has set a new benchmark for Lanzhou in terms of both its size and the variety of functions. The mall's Wanda Department Store has all the brands on offer to satisfy the young trendy consumer, while its food court has options to suit every budget. The newly opened Wanda Cinema complex features the city's first IMAX screen and a boutique supermarket as well as super luxury five star hotel make for a very well rounded lifestyle experience.
The opening of Chengguan Wanda Plaza will create 10,000 new jobs and generate over 100 million yuan in annual local taxes.