Foshan Nanhai Wanda Plaza officially opens
Sep 05,2014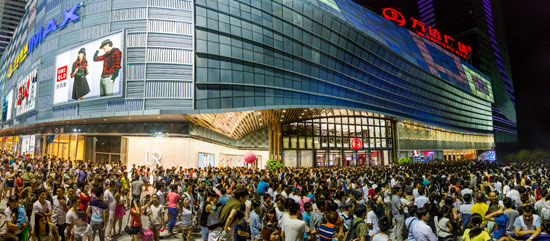 The Wanda Group celebrated the opening of its 95th Wanda Plaza in Foshan on August 29th. The property marks Wanda's first footsteps into Foshan,Guangdong Province.
Foshan Nanhai Wanda Plaza is situated within the Qiandeng Lake District area and is the city's first mixed-use urban complex. The development is comprised of luxury apartments, 5A office blocks, a shopping mall and outdoor storefront promenade.
The arrival of Nanhai Wanda Plaza is expected to greatly increase the area's commercial standing as well as provide added consumer choices for local residents.