New Wanda Plaza unveiled in Changzhou
Aug 11,2014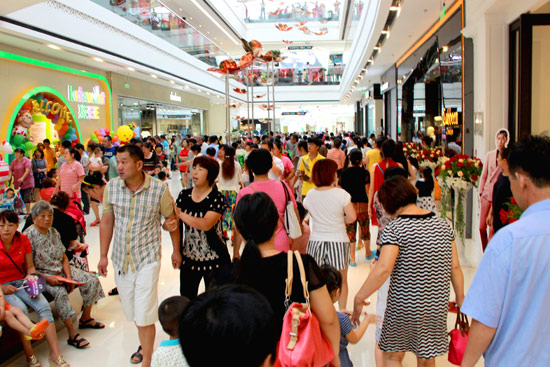 Wanda Group opened its newest property, the Wujin Wanda Plaza in the city of Changzhou in Jiangsu Province on July 8. A lot of attention was drawn towards the project's construction due to its status as the city's largest commercial development.
Wujin Wanda Plaza is situated on Changzhou's Huayuan Street, which is one of the city's vital traffic arteries. The entire development is comprised of a large shopping mall, a commercial boulevard, an IMAX cinema, a five-star hotel and office space.
A total of 167,237 people visited the mall on opening day, spending in excess of 9 million yuan.