Wanda to establish its own financial group
Jul 18,2014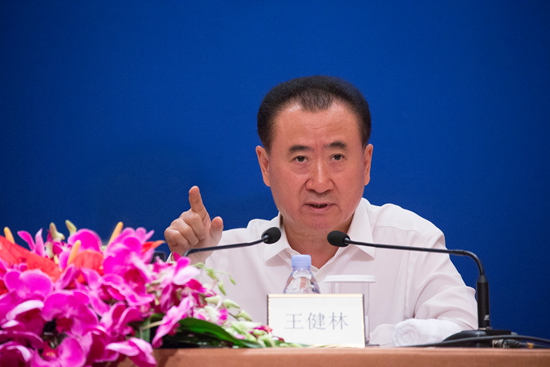 The Wanda Group is preparing to establish its own financial group in the third quarter of this year, declared Wanda Group Chairman Wang Jianlin, at Wanda's semi-annual meeting in Harbin on July 12th.
For a long time Wanda has been planning to enter the financial industry, which will help the group to reform, expand its business scope and find new areas of growth, said Wang in his semi-annual work report.
"In the third quarter, Wanda will register Wanda Finance Group to take charge of Wanda Group's share holdings, equity participation and financial investments. Wanda has already established a 10-billion-yuan investment company and is now applying to register a finance company with a registered capital of 30 billion yuan. The Wanda Group will gradually expand its financial business in the second half of the year to invest in different financial sectors, " said Wang.
He also pointed out that talent is the crucial factor for Wanda success in the financial sector. "It's not the government approvals or capital that will matter. What matters is people," said Wang.
He revealed that Wanda is in contact with some overseas financial institutions and expects to make "big moves" in overseas financial markets within the next 1-2 years.