Wanda opens new plaza in Chifeng
Jun 23,2014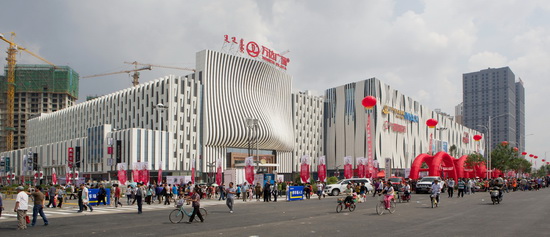 The Wanda Group held an opening ceremony for Chifeng Wanda Plaza in Inner Mongolia Autonomous Region on June 20.
Witnessing the moment were Bu Xiaolin, member of the Standing Committee of the CPC Inner Mongolia Autonomous Region, and Bao Manda, Mayor of Chifeng City. The opening day saw foot traffic of 200,000 and sales exceeding 25 million yuan.
The plaza is located at the border of old neighborhood and the new district. Combining shopping, dining and entertainment functions into one, the plaza houses a shopping center, food court, video game center, cinema, KTV, children's park, boutique supermarket and five-star hotel. The Chifeng Wanda Cinema in the plaza is the city's first IMAX theater.