Opening tickets go on sale worldwide for Wuhan Wanda Film Park and Han Show
Jun 23,2014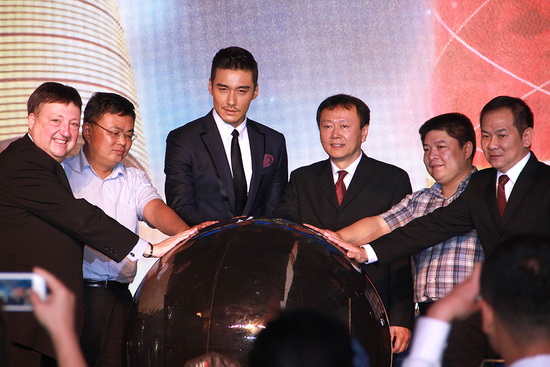 The Wanda Group held an event at the Wuhan Wanda Realm Hotel on June 20th to mark the beginning of worldwide ticket sales for the Wuhan Wanda Film Park and Han Show.
Senior officials, including Deputy Director of the Hubei Tourism Bureau Xu Yong and Deputy Director of the Wuhan Tourism Bureau Fan Jixian attended the event, along with Vice President of Wanda Culture Industry Group Tang Jun. Famous Chinese film star Hu Bing also graced the ceremony.
The Wuhan Film Park and Han Show, which are both scheduled to open on December 20, 2014, are Wanda Group's two world-class cultural projects. Wuhan Film Park is the only one of its kind in the world. It has a gross floor area of 90,000 square meters and brings together the world's latest cutting-edge film technology. Wanda partnered with the world-renowned Franco Dragone Entertainment Group to create the Han Show, a one of a kind theatrical stage performance that aims to become one of the worlds leading stage performances.