Chengdu Shudu Wanda Plaza breaks ground
Jun 17,2014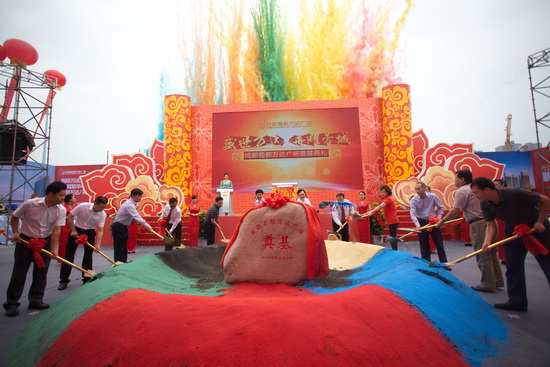 The Wanda Group held a groundbreaking ceremony for its new plaza in Chengdu, Southwest China's Sichuan Province on June 10.
Attending the ceremony were Party Secretary of Pixian County Su Peng, head of the county Liu Xia and other dignitaries.
As the county's biggest urban complex project in recent years, the development was funded with 5 billion yuan from the Wanda Group. The project is a third-generation Wanda Plaza and represents the highest level of China's commercial centers. The new plaza is expected to give impetus to the local economy.