Songjiang Wanda Plaza opens in Shanghai
Jun 09,2014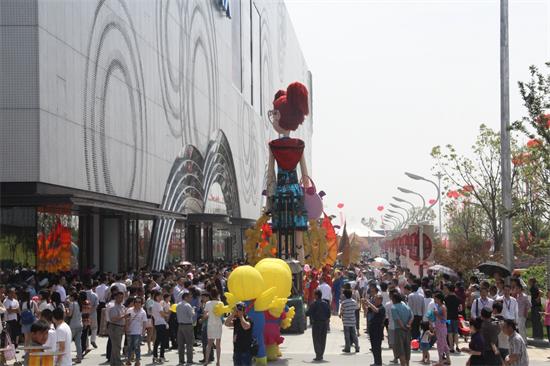 Wanda's latest property, the Songjiang Wanda Plaza in Shanghai was unveilved to the public on May 30. Close to 280, 000 people flooded the mall on opening day, spending close to 18 million yuan in the process.
Songjiang Wanda Plaza is located inside the Songjiang New City International Ecological Business District. The property is the largest urban complex in Songjiang as well as the company's fifth Wanda Plaza in Shanghai. The integrated development includes a five star hotel together with Grade A office space, a shopping mall, leisure & entertainment facilites, cinemas and luxury residential space.
The new development is expected to satisfy growing consumer demand in Songjiang, one of Shanghai's fastest growing satellite cities.