Wanda unveils landmark Wanda Plaza property in Weifang
May 26,2014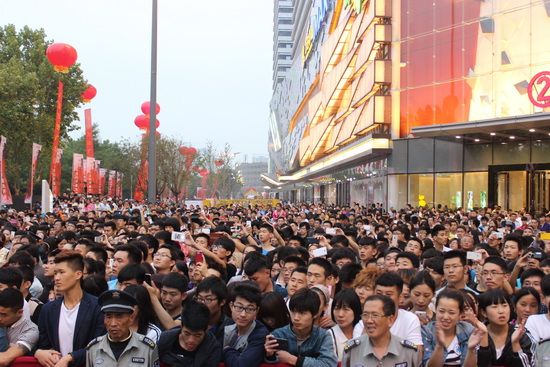 A grand ceremony was held for the public opening of Wanda's latest property, the Weifang Wanda Plaza, on May 23.
Crowds of people showed up to get a first glimpse of the mall's interior as soon as the doors opened. Total traffic for opening day reached 300,000 people, equivalent to one third of the population of the Weifang greater metropolitan area, while 8.33 million yuan in sales revenue was generated. These figures show that the property is set to become the city's number one shopping mall as well as a central meeting point for leisure, entertainment and shopping.
Weifang Wanda Plaza combines a five star hotel together with Grade A office space, a shopping mall, leisure and entertainment facilites, cinemas and luxury residential space to create a one of a kind integrated urban complex.
The project, which underwent construction for a total of 2 years, shattered a number of industry records in the process and will create thousands of new jobs, while generate high tax revenue for the local economy. In addition, the project is one of Weifang city's priority projects and has received strong support from local government authorities.