Guangzhou Zengcheng Wanda Plaza opens in style
May 20,2014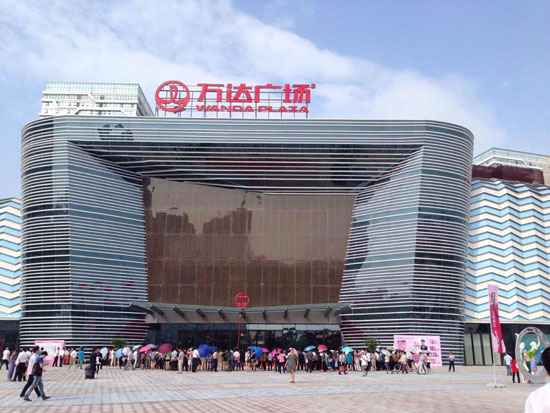 A large crowd of people gathered to celebrate the opening of the Wanda Group's latest large-scale mixed-use development project, the Zengcheng Wanda Plaza in Guangzhou on May 16.
The exciting moment was witnessed by local business leaders, as well as government officials including Zengcheng Municipal Party Secretary Ouyang Weimin and Mayor Luo Siyuan.
The Zengcheng Wanda Plaza is the company's second large-scale mixed-use development project in Guangzhou. The property is located in the eastern part of Guangzhou, in one of the city's key urban hubs. The property integrates commercial, retail, residential, office into one complex.
The property is expected to fulfill growing consumer demand in the area, as well as create a large number of jobs and increased tax revenue. In addition, the one of a kind development will stimulate growth of the local economy and serve as new landmark in eastern Guangzhou.