Wanda named China Top 100 Green Companies
May 16,2014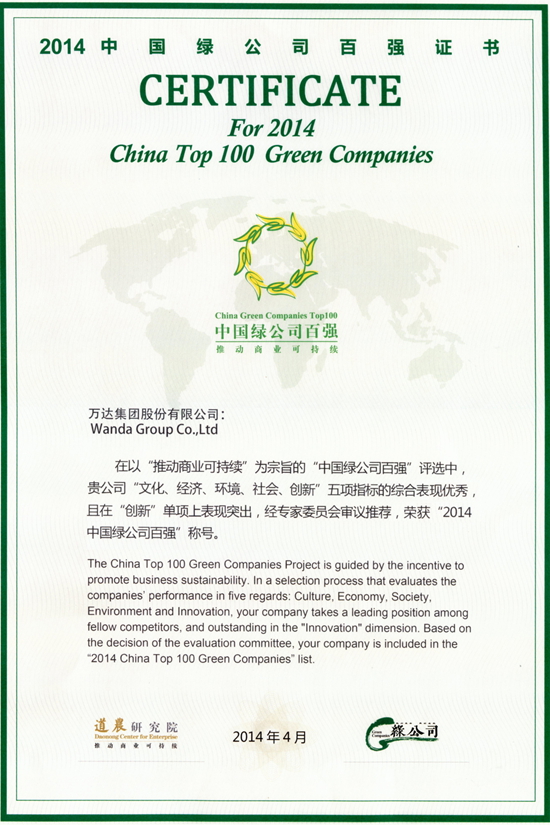 Wanda Group was named one of China's Top 100 Green Companies recently for its outstanding performance on "culture, economy, environment, society and innovation", with extraordinarily positive remarks on "innovation".
Originated by China Entrepreneur Club, the selection of China Top 100 Green Companies aims to promote sustainable business growth. Wanda made the list for five consecutive years.
More than 1,300 large SOEs, private companies and local offices of multinational companies were competing for the title.
According to the analysis in China Top 100 Green Companies Report 2014, Wanda has gradually fine tuned its business structure through overseas M&A activities. The group started to draw its growth on the twin drivers of commercial properties and cultural tourism, and persistently led its way to the strategic objective of becoming a cultural tourism company. As Chairman Wang Jianlin noted, cultural tourism, together with a series of well-coordinated business initiatives, will become a new engine for Wanda's future growth.