Sunseeker to take centre stage at British Motoryacht Show
May 16,2014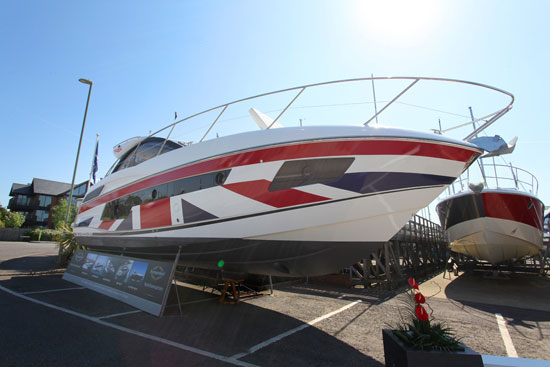 Sunseeker is delighted to once again be showcasing a selection of its most popular luxury yachts at the British Motoryacht Show from Friday 16th to Sunday 18th May.
Only in its second year, the Show offers a unique insight into the British motoryacht industry as only British designed and built models will be on display. Set in the Premier Swanwick Marina, the British Motoryacht Show is a fantastic opportunity for true lovers of British craft to see some of the finest Yachts available.
As a leader in British Yacht manufacturing, Sunseeker will take centre stage alongside Fairline and Princess to showcase its striking San Remo, Portofino 40, Manhattan 63, 68 Sport Yacht and 80 Sport Yacht. What's more, Sunseeker is really getting into the British theme as they unveiled a special Union Jack Portofino 40 skillfully wrapped by The Wild Group as part of its continued support for the GREAT Britain campaign.