Wanda plazas see double-digit growth in May Day holidays
May 06,2014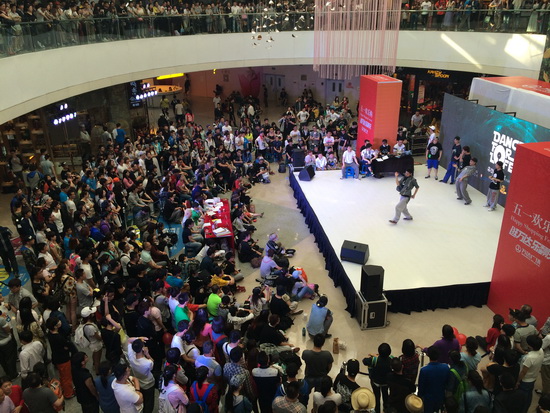 Foot traffic and total sales in Wanda plazas experienced double-digit growth this year during the 3-day May Day holidays from May 1st to May 3rd. The number of daily visits to Wanda plazas nationwide reached 91,700, representing a 15.44% year-on year increase, while sales also experienced a 20.26% year-on year increase.
Wanda plazas across China organized a series of marketing activities during the 3-day holiday. Each Wanda Plaza used local performances such as ballet, opera or dancing as a means of attracting customers and promoting clearance sales.
Wanda plazas in Shanghai Wujiaochang, Harbin Haxi, Guangzhou Baiyun, Ningbo Yinzhou and Yuyao ranked top five in terms of foot traffic, while Shanghai Wujiaochang, Chengdu Jinhua Road, Ningbo Yinzhou, Bengbu and Fuzhou Cangshan were the five best performers in terms of sales revenue.