Wanda's 'The Great Hypnotist' plays in cinemas nationwide
Apr 29,2014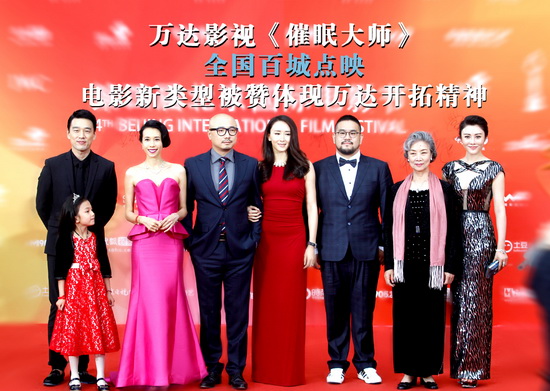 Wanda Media's widely anticipated The Great Hypnotist premiered at over 100 cinemas across China on April 24 with a series of promotional activities, inviting local media and movie critics for a pre-screening of the film.
The movie was repeatedly praised by visiting media and VIP guests, receiving a total rate of 90% to make it May's strongest film yet.
The film focused on the subject of hypnosis and was shot using a totally unique style of filmmaking. One of a kind performances by lead actor Xu Zheng and lead actress Karen Mok, coupled with the logical suspense of the films storytelling provoke widespread praise from media and critics in China.
The film was released nationwide in Dolby Atmos® cinema sound platform. This is the first Chinese thriller and the second movie that Wanda has mixed in Dolby Atmos.
The Great Hypnotist unfolds the extraordinary journey of recovery of modern people who suffer from mental illness. If someone was telling you very seriously about something inconceivable and was trying to make you believe what he was saying, your first reaction would probably be to laugh him off.