Wanda's world-class theme park begins construction in Hefei
Apr 22,2014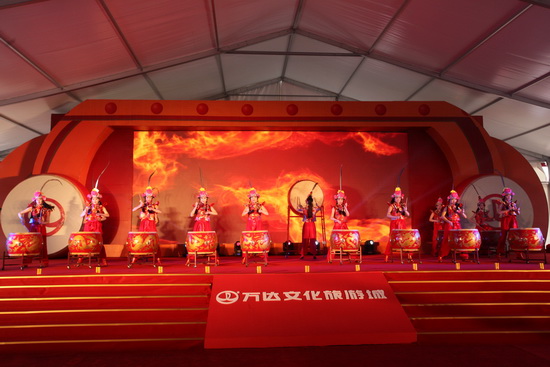 Wanda Group staged a groundbreaking ceremony for the construction launch of its first theme park in the Wanda Cultural Tourism City in Hefei, Anhui Province on April 19.
Chinese culture elements are an integral part of the parks design, making it stand out from Disneyland or other domestic theme parks.
The project is located in Binhai Lake New Zone and is adjacent to the Chaohu Lake. The park adopts entertainment facilities with cutting-edge technology, which will bring an unforgettable experience to visitors. The park is expected to serve as an ideal recreational destination for families once it opens.
With a man-made lake at its center, the park is divided into six zones with different themes – ancient Anhui, Chinese opera, water town, ancient Chaozhou City, fairytale land and ancient battleground.