Vanke vice president and design team visit Wanda
Apr 16,2014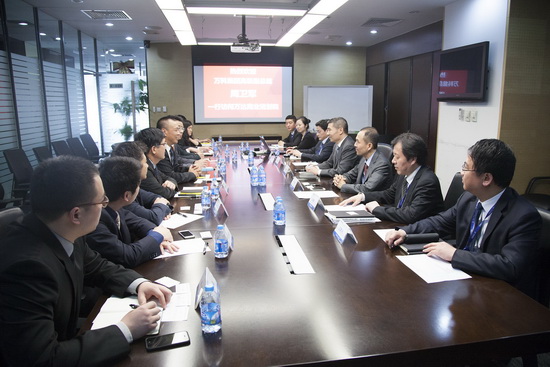 Wanda Commercial Properties Vice President Lai Jianyan met with a delegation from China Vanke Co Ltd, China's largest residential property developer at the Wanda Business Planning Institute on April 14.
The Vanke delegation was solely comprised of members from its design team and was led by Vice President Zhou Weijun. Wanda shared its experience and know-how on business design, planning, operations as well as green construction and energy efficiency.
As China's two leading real estate companies, Wanda and Vanke have made notable achievements in their respective arenas. This marks the first time that both companies have met to exchange know-how on planning and design.