Wanda organizes first spring volunteer activity
Apr 16,2014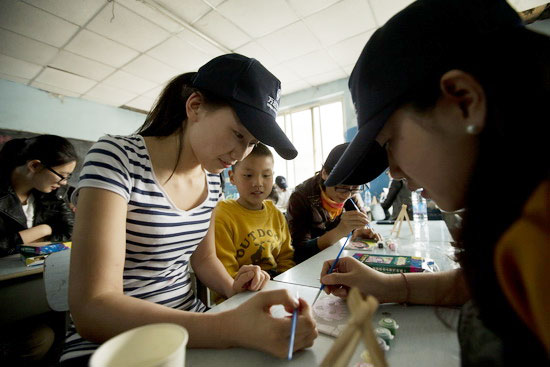 Over 100 Staff from different departments at Wanda Group's head office in Beijing took part in an annual spring volunteer activity on April 12.
In line with Wanda's belief that each employee should attend at least one volunteer activity per year, over a 100 employees visited a primary school for children of rural migrant workers outside of Beijing to donate school supplies, sporting equipment and spend time playing and chatting with the children. The kids played games such as jump rope, hacky sack and even got a chance to practice their oil painting skills.
The smile on the children's faces capped of a rewarding experience for all volunteers attending the event.