Wanda plazas' sales and foot traffic boom during Qingming Festival
Apr 15,2014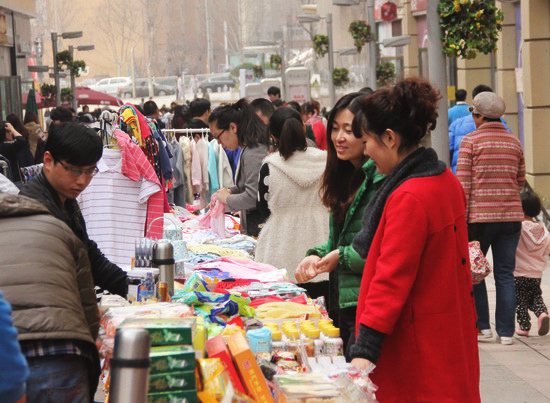 Wanda plazas across China witnessed an increase of 16% in foot traffic and a 31.2% sales surge year-on-year from April 5 to 7, which was the traditional Chinese Qingming Festival, also called the Tomb-sweeping Festival.
As the first holiday after the Spring Festival, the Qingming Festival is seen as another peak season for China's shopping centers. Wanda plazas carried out nationwide synchronized promotional events such as Fashion Week and Innovative Toy Market to attract young people and families. Customers could also enjoy discounts on certain clothing and dining.
Wanda plazas in Shanghai Wujiaochang, Chongqing Nanping, Shenyang Taiyuan Street, Shenyang Tiexi and Fushun ranked among the top five in terms of foot traffic, while Wanda plazas in Shanghai Wujiaochang, Chengdu Jinhua Road, Ningbo Yinzhou, Beijing Shijingshan and Shanghai Zhoupu lead the way in terms of sales.