Xi'an Wanda Hilton Hotel hosts US First Lady Michelle Obama
Mar 28,2014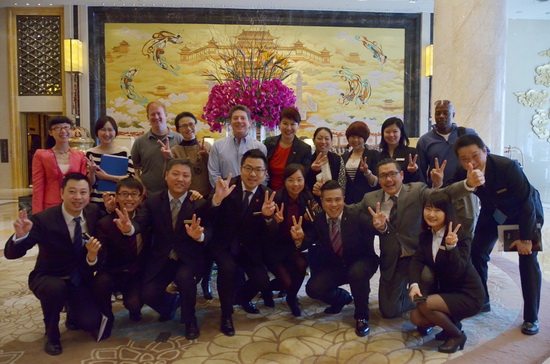 US First Lady Michelle Obama stopped off in Xi'an on March 24 for the second leg of her 7-day visit to China. Mrs. Obama and her White House staff chose to stay at Wanda's Xi'an Hilton hotel because of its position as Xi'an's premier luxury hotel.
White House personnel and staff from the US Embassy in Beijing arrived at the hotel one week prior to the First Lady to make sure everything was ready for her visit. Michelle Obama's first visit is the biggest foreign affairs event in Xi'an in recent years and has been followed closely by both the United States and Chinese governments.
Having had extensive experience hosting diplomatic events in the past, the five-star Xi'an Wanda Hilton hotel coordinated the First Lady's entire itinerary in close collaboration with White House and U.S. Embassy staff.
The First Lady left for Chengdu on March 25. Mr. Vincent J.O'Brien, the US Embassy's representative for External Cooperation and Development praised the Xi'an Wanda Hilton's professional service and thanked all staff involved in making the First Lady's stay as comfortable as possible.