Sunseeker holds launch ceremony for 155 Yacht
Mar 26,2014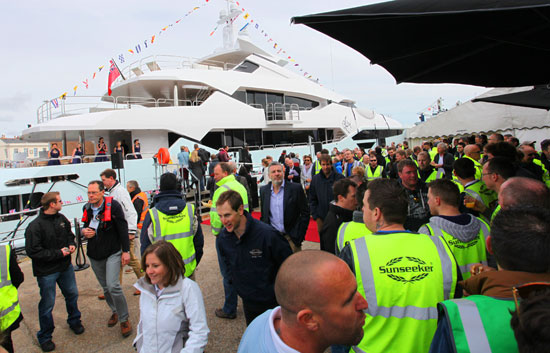 The official British launch of the155 Yacht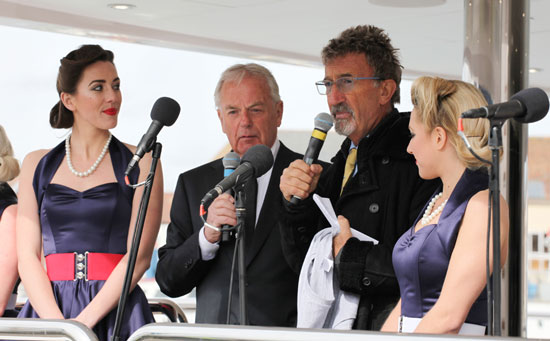 Eddie Jordan makes a speech at the launch ceremony.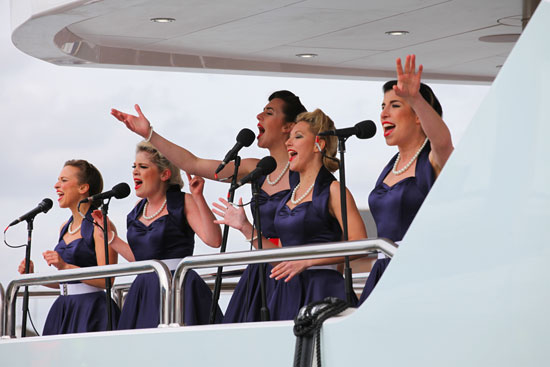 Elle and the Pocket Belles perform at the the launch ceremony.
Sunseeker International marked the official British launch of its new flagship tri-deck 155 Yacht on Monday 24th March with the help of its new owner, Formula 1's Eddie Jordan. As the biggest project ever under-taken by Sunseeker, the official launch was a monumental day for all the team.
Following months of hard work, the British launch of the stunning superyacht was held in Poole with the Formula 1 star in attendance alongside Sunseeker International's Group President, Robert Braithwaite and stylish vintage swing group, Elle and the Pocket Belles. It was a double celebration on the day as not only were the team celebrating the launch of the yacht, but also the commissioning of the second 155 Yacht following a sale in Dubai.
The Jordan Family Trust have worked closely with the Sunseeker team throughout the design process and took full advantage of the bespoke element of the 155 Yacht. From drawing board through to the testing phase every inch of this spectacular yacht was designed and built in Poole, making the launch event all the more special.