Wanda Hotels & Resorts awarded 'Best Hotel Group'
Mar 13,2014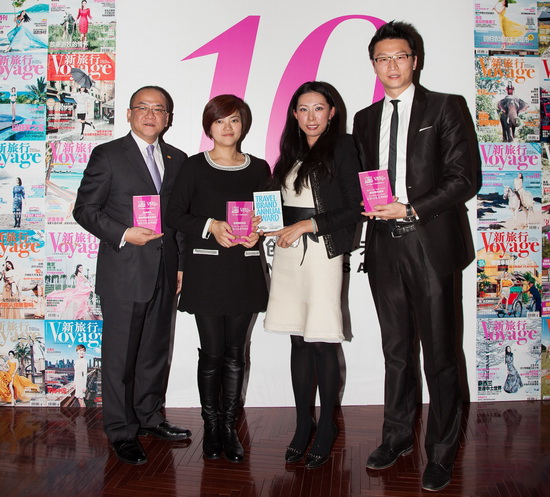 Wanda Hotels & Resorts has won the "Best Hotel Group" title at the "2013 Voyage Hotel & Resort Awards" presentation ceremony held in Shanghai on March 6.
The award winners were announced in front of executives from a number of domestic and international 5-star hotel chains, together with travel industry veterans, hotel designers, international food critics, media commentators and more.
Wanda Hotels & Resorts was the event's most celebrated company, receiving 12 awards. Other awards received by Wanda included "Most Anticipated Hotel of the Year" for the Wuhan Wanda Reign Hotel and "Best Newly Opened Hotel" for the Shenyang Wanda Vista hotel and the Tianjin Wanda Vista hotel.
Voyage Magazine is one of China's leading luxury travel magazines. The "Voyage Hotel & Resorts Awards" has gradually become the leading awards event for China's hotel industry since it began in 2009.