Wang Jianlin visits Wanda hotel site in London
Sep 02,2013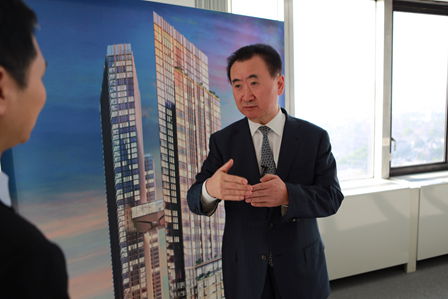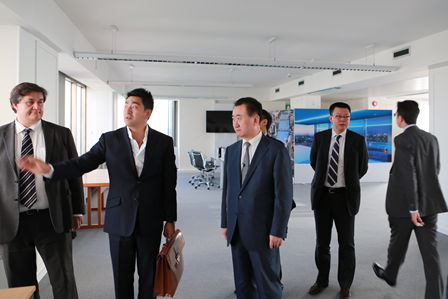 Wanda Group Chairman Wang Jianlin visited the site of Wanda's hotel development project in London during his European tour on August 29.
The £700-million hotel is Wanda's first luxury five-star hotel outside of China and is expected to become a landmark in London's downtown area.
The hotel is due to be built in the prime location of West Wandsworth, close to the River Thames and overlooking Hyde Park, Buckingham Palace, the new US Embassy, the Embassy of the Netherlands and the newly planned Chinese Embassy.
The project will have a construction size of 105,000 square meters, approximately 20,000 of which will be utilized for the 160 room hotel, which will include London's highest swimming pool. The development will also include 63,000 square meters of premium apartments, which will become London's highest apartments upon their completion.
It is the first time for a Chinese company to build a luxury hotel overseas and marks the Wanda hotel brands' first step in expanding their global footprint.