Wang Jianlin appointed Vice Chairman of APEC China Business Council
Aug 19,2013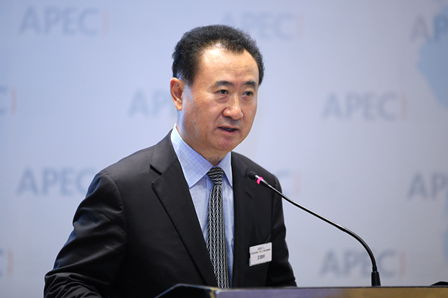 Wanda Group Chairman Wang Jianlin was appointed Vice Chairman of the Asia-Pacific Economic Cooperation China Business Council, which was established in Beijing on August 16.
Members voted on the council's constitution, selected its Chairman and Vice Chairman, and listened to the development plan and budget report at the founding ceremony and the first plenary session of the council.
Upon being appointed Vice Chairman, Wang Jianlin gave a speech to council members.
The council aims to get Chinese business circles more involved in APEC's development, build a platform that promotes communication and cooperation for Chinese business companies, as well as encourage participation of Chinese companies in events throughout the 2014 APEC Chinese Year.