Wanda to build its first karst-region plaza
Aug 12,2013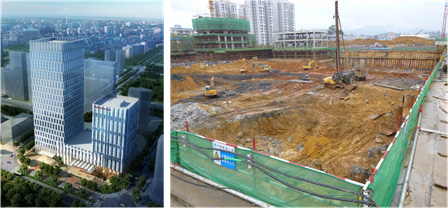 The Wanda Group has recently completed pile foundation work for its Longyan Wanda Plaza project in Fujian Province, ensuring protection from the regions well-known geological disasters.
The 36-storey plaza is Wanda's first super high rise to be built on karst topography, a geological formation shaped by the dissolution of a layer or layers of soluble bedrock that can often lead to ground subsidence.
To ensure the safety, speed and cost of the project, Wanda Business Planning & Research Institute, South Project Management Center and Longyan Project Company held meetings with experts to discuss siting, planning, ground treatment and other issues.
With a height of 144m, the plaza is also Longyan's highest building under construction.