National ski team train at Changbaishan resort
Aug 12,2013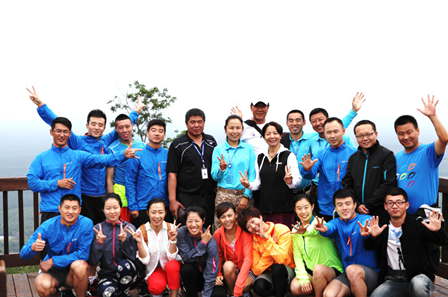 The Chinese Freestyle Skiiing Team, led by National Sports Bureau official Yan Xiaojuan, underwent training at Wanda's Changbaishan International resort from August 6 to8.
The team was training in preparation for the upcoming 2014 Winter Olympics and famous athletes such as Liu Zhongqing, Guang Qipu and Jia Zongyang were among those in the squad.
The purpose of the 2 day training exercise was to give the squad a break in their standard training routine in Qinghuangdao, Shandong Province.
Wanda Changbaishan International Resort, opened last July, is located in Fusong County, Baishan City, Jilin Province, occupying an area of 21 sq km.