Kansas Governor visits Wanda Group headquarters
Jul 18,2013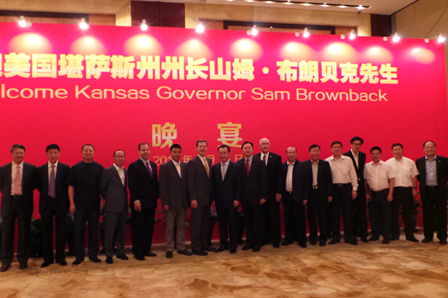 Wanda Group Chairman Wang Jianlin and other China business leaders host Kansas Governor Sam Brownback and his visiting delegation in Beijing on July 15.
Brownback stated that success in the US market for Chinese investors comes down to choosing the right "investment field", hinting at Wanda's acquisition of AMC theatres for $2.6 billion in 2012.
"There was nothing but strong support from the government for the acquisition," said Brownback.
Kansas City-based AMC Entertainment Holdings Inc is the second-largest movie theater chain in America.