Harbin Party Secretary visits cultural tourism city
Jul 15,2013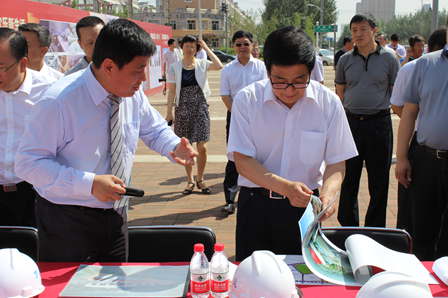 Lin Duo, Member of Standing Committee of Heilongjiang Provincial Committee and Party Secretary of Harbin City, inspected the construction of Wanda's Cultural Tourism City in Harbin, Heilongjiang Province on July 13.
After listening to the report, Lin spoke highly of the project's process and quality.
Lin was accompanied by other leaders of the Harbin Municipal Committee of the Communist Party of China, the Municipal Government and the Songbei District.
The tourism city started construction on April 28, 2013. With an investment of over 20 billion yuan from Wanda Group, it plans to open in 2017. It will be the largest cultural tourism complex in northeastern China.