Mianyang employees pay respect to flood victims
Jul 12,2013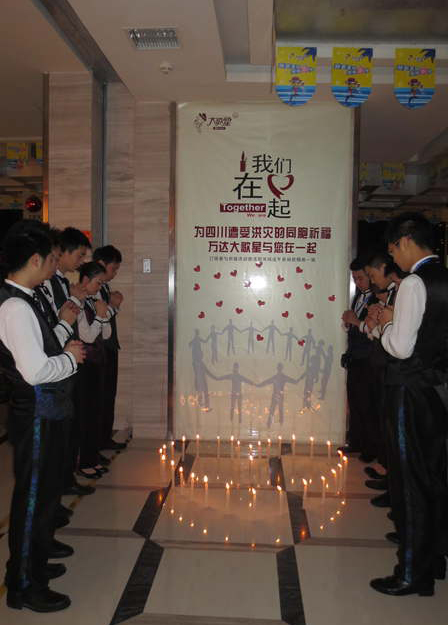 Employees of the Dagexing Karaoke branch in Mianyang, Sichuan Province erected a remembrance wall to pay respect to victims of the recent floods in Southwest China's Sichuan Province.
Customers visiting the branch wrote blessings on the wall and staff lit candles, standing in a circle to pray for the storms quick passing.
The rainstorm has left 37 dead and affected more than 508,000 people in Sichuan and Yunnan provinces.