Wanda's 'Begonia Show' secures 5m yuan from Sanya govt
Jul 11,2013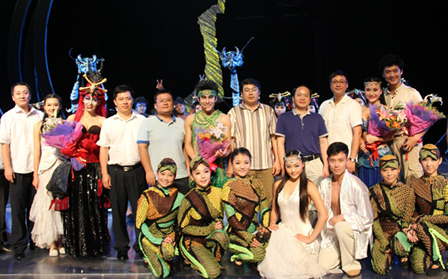 Following being awarded the title as one of "Sanya's top ten attractive companies for tourism" in June, Wanda Performing Arts Company's newly released "Begonia Show" was given support funding of 5 million yuan by the Sanya Municipal Government in Hainan Province.
This funding will go directly towards marketing and promoting the show.
In addition, "Begonia Show" is currently applying for provincial level funding from the Hainan government.
The show, combining music, dance, acrobatics and stunts, is funded by the Wanda Group and produced by renowned artists from five countries.