Wang Jianlin inspires young people to pursue dreams
Jul 08,2013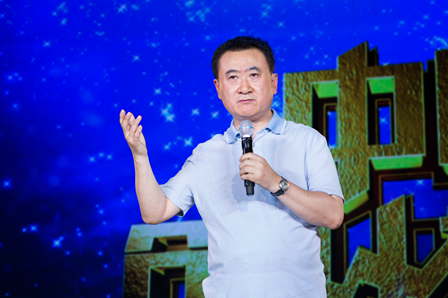 Wang Jianlin gives a speech at the launching ceremony of the program.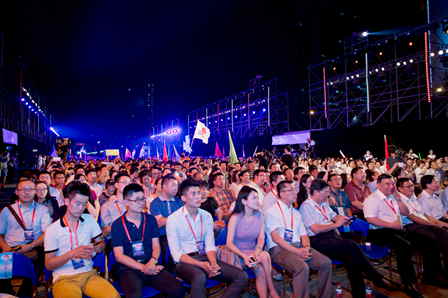 Audience listen to the speech at the launching ceremony.
Wanda Group Chairman Wang Jianlin was invited to be one of the tutors for a television program named "Examples of Chinese Entrepreneurs", which aims to inspire and help young people to start their own business.
Wang gave a speech at the launching ceremony of the program, produced by Chinese national television station CCTV, on July 6, 2013 and answered questions from the audience.
In his speech, Wang pointed out there are three key success factors: diligence, brilliance and chance. He said at the early days, he was doubted by many people. Instead of giving up, he persisted and spent four to five years to learn, believing that opportunities come from perseverance.
Other renowned Chinese entrepreneurs, including Liu Chuanzhi, founder of Chinese PC maker Lenovo Group, and Yu Minhong, president of New Oriental Education, were also appointed tutors.
Lasting for more than a year, the program will be filmed in 100 universities, 100 counties or county-level cities and 10 major cities, featuring camp trainings, forums, exhibitions, etc.
The program will also hold a charity gala, which will be broadcasted on CCTV's Business Channel at 19:00-20:30 on July 12 and rebroadcasted at 16:27 on July 13, 17:13 on July 16, 22:27 on July 19 respectively.