Wanda celebrates Dragon-Boat Festival in meaningful ways
Jun 13,2013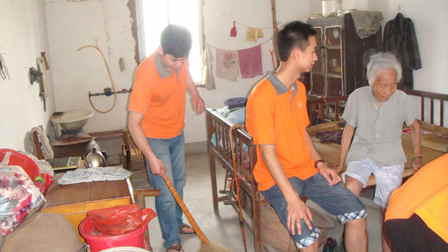 Volunteers from Wanda Realm Zhangzhou Hotel in Fujian Province visited elderly villagers living alone in Shicang Village on June 9. They helped clean the elderly villagers' rooms, talked with them and sent them their heartful holiday greetings for the traditional Dragon-Boat Festival, which fell on June 12 this year.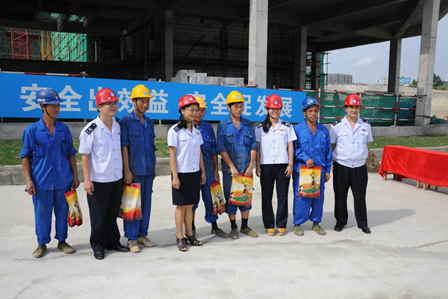 Officials of the Tax Bureau of Qingxiu District in Nanning, Guangxi Zhuang Autonomous Region, visited Wanda Project workers in the district on June 9. The officials highly affirmed the quality and speed of the project construction and expressed thanks to the workers who stuck to their positions during the holiday. They also handed out Zongzi, a traditional Chinese food eaten during the Dragon-Boat Festival, to the workers.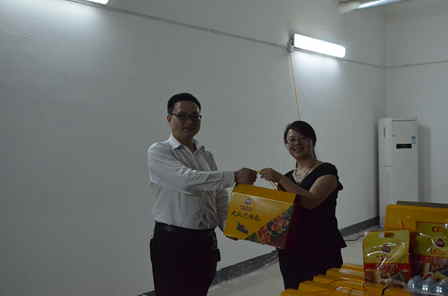 Officials from Zhengzhou Wanda Department Store Company distributed holiday gifts to staff on June 9 to express their gratitude to the front-line employees. "Although my home is not here, I still feel the warmth of home," said a staffer who is not a local of Zhengzhou.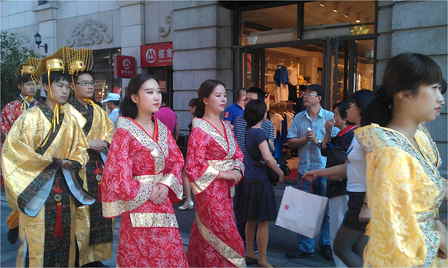 More than 30 Han-culture fans in traditional costumes gathered on the Qu Yuan Square on June 11 to memorize this great patriotic poet. This activity was organized by Wanda Wuhan Han Street Business Management Company in a bid to carry on the traditional Chinese culture.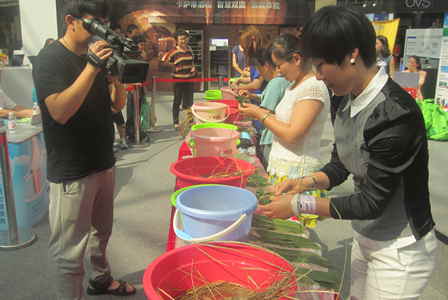 Qingdao Licang Wanda Plaza held a party before the upcoming Dragon-Boat Festival starting from June 9. Each customer would get a small gift and could participant in several activities including Zongzi Wrapping Contest, Egg Painting and quizzes.