Wanda instructs college students on career planning
Jun 09,2013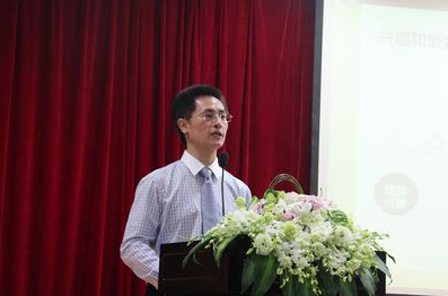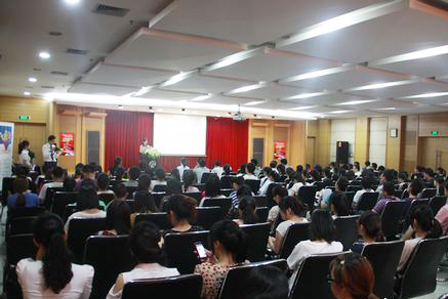 Several hundreds of college students swarmed to the lecture hall of Zhejiang University of Technology for career advices from Wanda Group in Hangzhou, Zhejiang Province on June 6.
As part of a series of activities carried out by Wanda volunteers in Chinese universities, the activity is combined by a speech made by Peng Qingchen, general manager of Hangzhou Gongshu Wanda Investment Co Ltd, and a following Q&A session that lasted for almost two hours.
In the speech with the topic of "A Way Leading to Success", Peng shared his experience of working in Wanda and views about how to set up big yet realistic goals. He also gave suggestions on how to make a swift transition from a student to a member of the society after graduation.
"To get fully prepared for the transition, you need to cultivate comprehensive qualities by reading a lot and participating in some social activities," said Peng, and recommended the audience eight books, including Weakness Of Human Nature, The Virtue of Human Nature and Be Your Personal Best.
"Above all, you need to be honest, perseverant, diligent, selfless and confident," he noted.
During the Q&A session, Peng answered with patience every question the students concerned.
As China is facing a severe job market scenario, Wanda Group required its headquarters and branches to recruit 10% more college graduates than last year to alleviate the pressure of a tight job market on graduates.
The group seeks to be a socially-responsible business, proactively assuming social responsibility. In the past 25 years, it has set a role model and a development trend for China's private enterprises. Each Wanda employee is required to do at least one volunteer job each year. To date there are more than 500 volunteer stations with 50,000 members across China.