Guangyuan Wanda plaza breaks ground
Jun 06,2013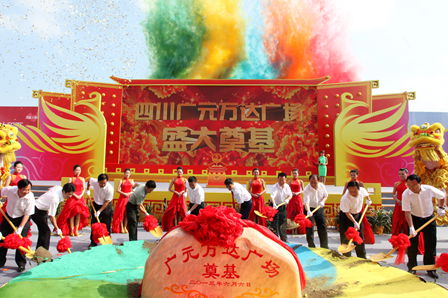 The ground-breaking ceremony for a new Wanda plaza was held in Guangyuan City, Sichuan Province on June 6.
Being the fifth Wanda plaza in the province, Guangyuan Wanda Plaza is the first Wanda Plaza in northern Sichuan Province and is dubbed the third-generation product of Wanda Group.
The property will include a shopping mall, a Grade-A office building, a hotel, a walking street and furnished apartments, integrating functions such as shopping, recreation, catering, culture experience and entertainment into one complex.
After completion, the plaza will be a landmark building in this city and help to drive the economic development in surrounding areas.
Zhou Jian, member of CPC Guangyuan Municipal Committee and Wang Bo, assistant president of Wanda Commercial Properties Co Ltd attended the ceremony.
Wanda now has 69 plazas across the country, among which the Yixing Wanda Plaza was the latest one to open.