Changsha Wanda Vista Hotel wows MICE China guests
Jun 05,2013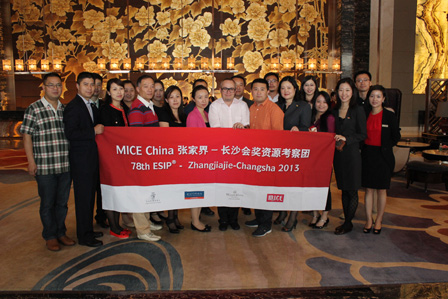 A MICE China delegation visited Changsha Wanda Vista Hotel in Changsha, capital of Hunan Province on June 1 to assess its capacity for high-end events.
The MICE China, a Chinese magazine providing information about meetings, incentives, conferences and exhibitions (MICE), organized a group of professional buyers to visit Hunan to investigate the province's MICE sources.
Accompanied by the hotel's general manager and senior executives, the group was impressed by the hospitality and facility of the hotel.
The visit by MICE China is expected to help Changsha Wanda Vista Hotel expand its market for hosting high-end events and promote its international profile.
The Changsha Wanda Vista Hotel, opened last October, is a super five-star hotel and one of the most luxuries hotels in Hunan Province.