Hohhot Wanda Plaza holds Miss World regional contest
May 31,2013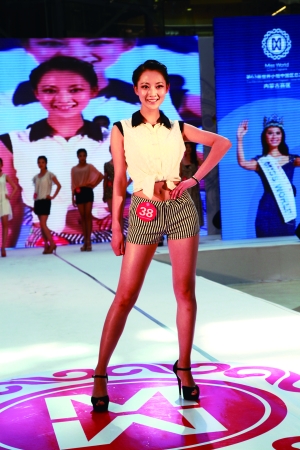 A contestant walks the runway at the sub-contest. [Photo from North News]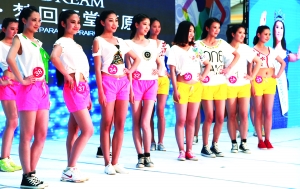 Contestants pose for photos at the sub-contest. [Photo from North News]
The 63th Miss World Pageant's regional sub-contest will be held on Wanda Plaza in Hohhot, North China's Inner Mongolia Autonomous Region from May 25 to June 1.
After the weeklong contest, winners will join with other 9 regional contest winners to compete for the Miss China crown in the national final. The global final will be held in Jakarta, Indonesia on September 28.
The slogan for this year's Miss World competition is "Beauty with A Purpose", aiming at spreading beauty, health, peace, friendship and love to the world.
Wanda Group, which owns 68 Wanda Plazas across China, expects to lift the international profile for its plazas by cooperating with this world-known event.
The Miss World pageant is the oldest surviving major international beauty pageant and one of the most publicized beauty contests in the world.
Last year, Miss China Yu Wenxia won Miss World 2012 in Ordos, Inner Mongolia. This is the second time the Chinese has been awarded the title. The last time was in 2007 when Zhang Zilin took the honor.